THE IMPACT OF JOB STRESS AND JOB SATISFACTION ON NURSES PRODUCTIVITY OF ICU DEPARTMENT IN INSTITUTE OF CARDILOGY, HOSPITAL FAISALABAD
Keywords:
Job stress, Job satisfaction, Productivity, Job Dissatisfaction
Abstract
Background: Workforce productivity influenced by two important factors; job stress and job satisfaction. Researches indicate strong relationship among job stress job satisfaction and productivity or creativity Job stress and job dissatisfaction may have not only a negative impact on productivity of the institute but also on health of the employees. This study was carried out to investigate the impact of job stress and job satisfaction on nurses productivity in FIC hospital, Faisalabad. Objective: Methodology: It is cross sectional study and structure questionnaire tool is used. Non probability sampling technique is used for data collection. The sample size is 75 including head nurses and registered nurses working in ICU department of FIC hospital Faisalabad. Study Design: Descriptive, Cross-sectional study. Period: Four month (Feb- May 2018) Setting: ICU departments of Faisalabad Institute of Cardiology. Result: The levels of respondent's job stress and job satisfaction and their productivity were moderate-high and moderate. The result showed that salary, efficiency in work, fringe supervision and co-worker relation are the most important factors contributing to job satisfaction. The overall job satisfaction of the nurses of ICU department is at the positive level Conclusion: Work stress is a vital factor to improve productivity and this alternately increase job satisfaction.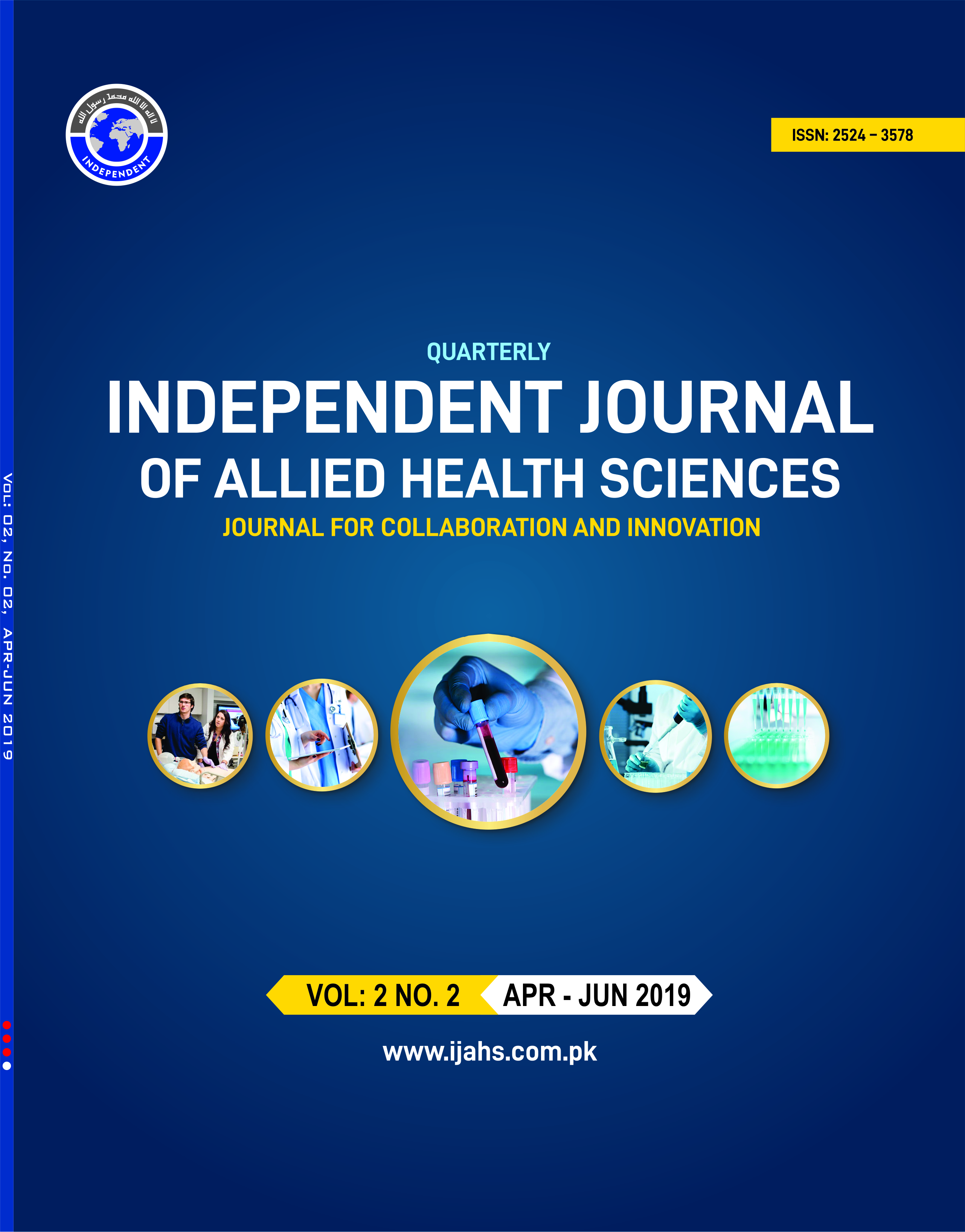 Downloads
License
This work is licensed under a Creative Commons Attribution-NonCommercial 4.0 International License.