RESILIENCE AS A PREDICTOR OF BURNOUT, DEPRESSION AND HOPE AMONG MEDICAL STUDENTS
Keywords:
Resilience, Burnout, Depression, Hope
Abstract
Objective: To investigate the effect of resilience on burnout, depression and hope among medical students. Study Design: Descriptive cross-sectional design. Place and Duration of Study: Army Medical College Rawalpindi (AMC) and Al-Nafees Medical College, Islamabad (ANMC) between September to November 2018. Methodology: A sample of 200 medical students participated in the study. Purposive sampling technique was used and participants fulfilling the inclusion criteria of being student of medicine were given a written consent form. Resilience Scale, Breso's Academic Burnout Scale, DASS-21 and Snyder Adult Hope Scale along with demographic sheet and consent form were used in this study for data collection. Results: Participants were studying in different medical years (such as first year to final year). Both male and female students were involved as research participants. Their age ranged from 18 26 years (M = 20.76, SD = 1.42). A significant negative relationship was observed between age resilience and depression, between hope and depression, and also between burnout and hope. Significant positive relationship was observed between resilience and hope, and between burnout and depression. Moreover findings also revealed resilience as a strong predictor of depression and hope among medical students. Conclusion: Level of resilience in medical students is significantly negatively related to depression and positively related to their level of hope. Findings are helpful for practioners, counselors and management of institutions dealing with medical students.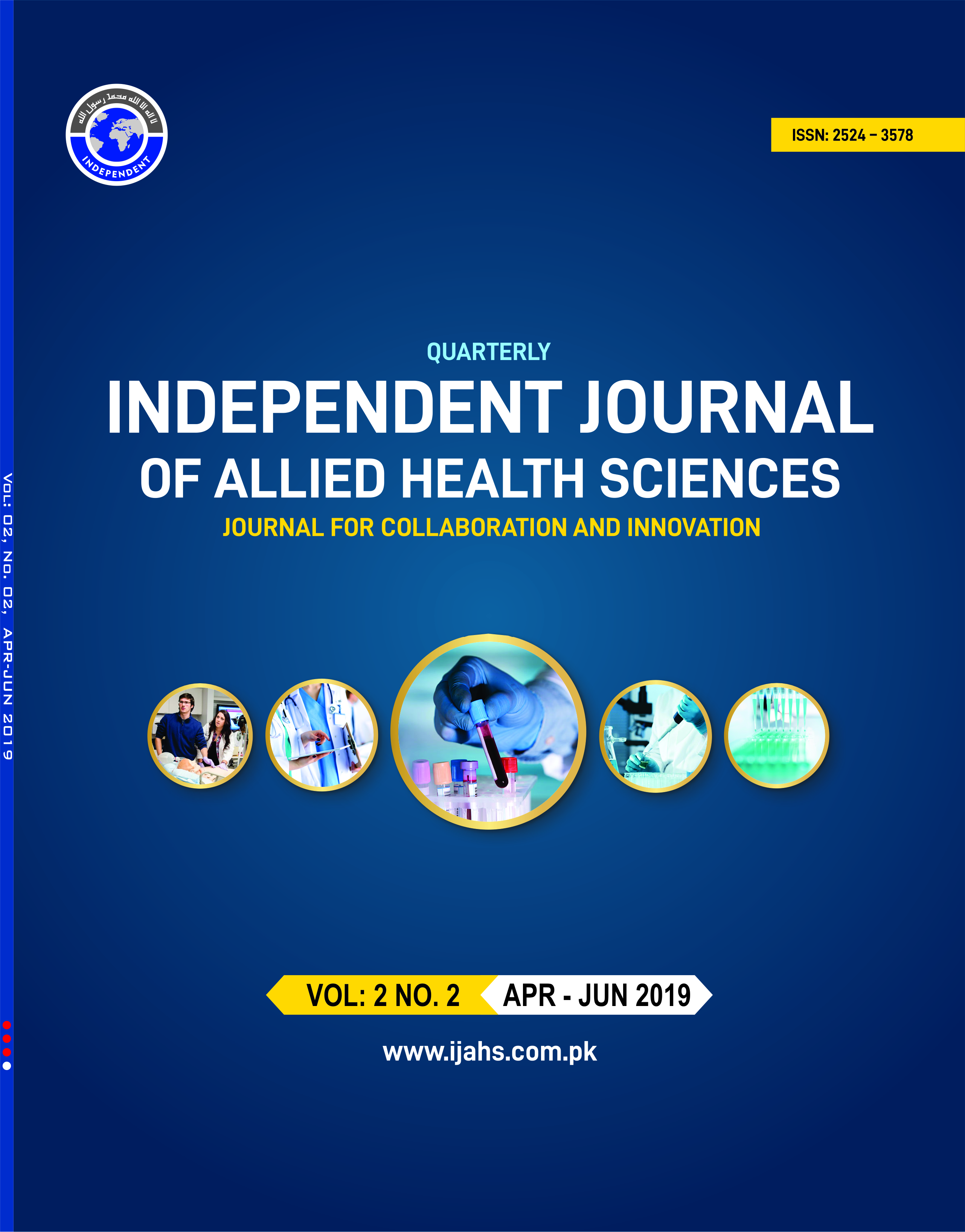 Downloads
License
This work is licensed under a Creative Commons Attribution-NonCommercial 4.0 International License.