FREQUENCY OF NECK PAIN AMONG CALL CENTER EMPLOYEES OF LAHORE PAKISTAN
Keywords:
Neck pain, call center, office workers
Abstract
Introduction: Prolonged use of computers during daily work activities and recreation is often cited as a cause of neck pain. This study identifies frequency of neck pain and its association with age and gender. Methods: A cross-sectional study of 262 call center employees from Abacus, Shaheen Complex, Lahore, Pakistan was conducted using Nordic questionnaire. Sample size of 262 was calculated by using online Epi Tools software. Data was collected in the time span of 3 months. Data was analyzed using statistical package for the social sciences (SPSS) version 21. Descriptive and analytical statistics were taken out according to the type of variable and p value less than 0.05 was considered significant. Results: Results showed that mean ± SD age of 26.05±3.682 and mean ± SD working hours of 48.65 ± 13.03. Males were 81.3% and females were 18.7%. Results also showed that 51.91% participants reported neck trouble. There was significant association present between gender and neck trouble. P value was 0.003. There was significant association present between working hours a week and neck trouble. P value was 0.000. Age and neck trouble were not statistically significant (0.318). Conclusion: This study concluded that high frequency of neck pain was found in a population of call center operators, with almost half of the participants included in the study had neck pain. Significant association was found between gender and neck pain. Similarly, statistical significant findings were found between working hours and neck trouble. While no significant findings were found between age and neck trouble.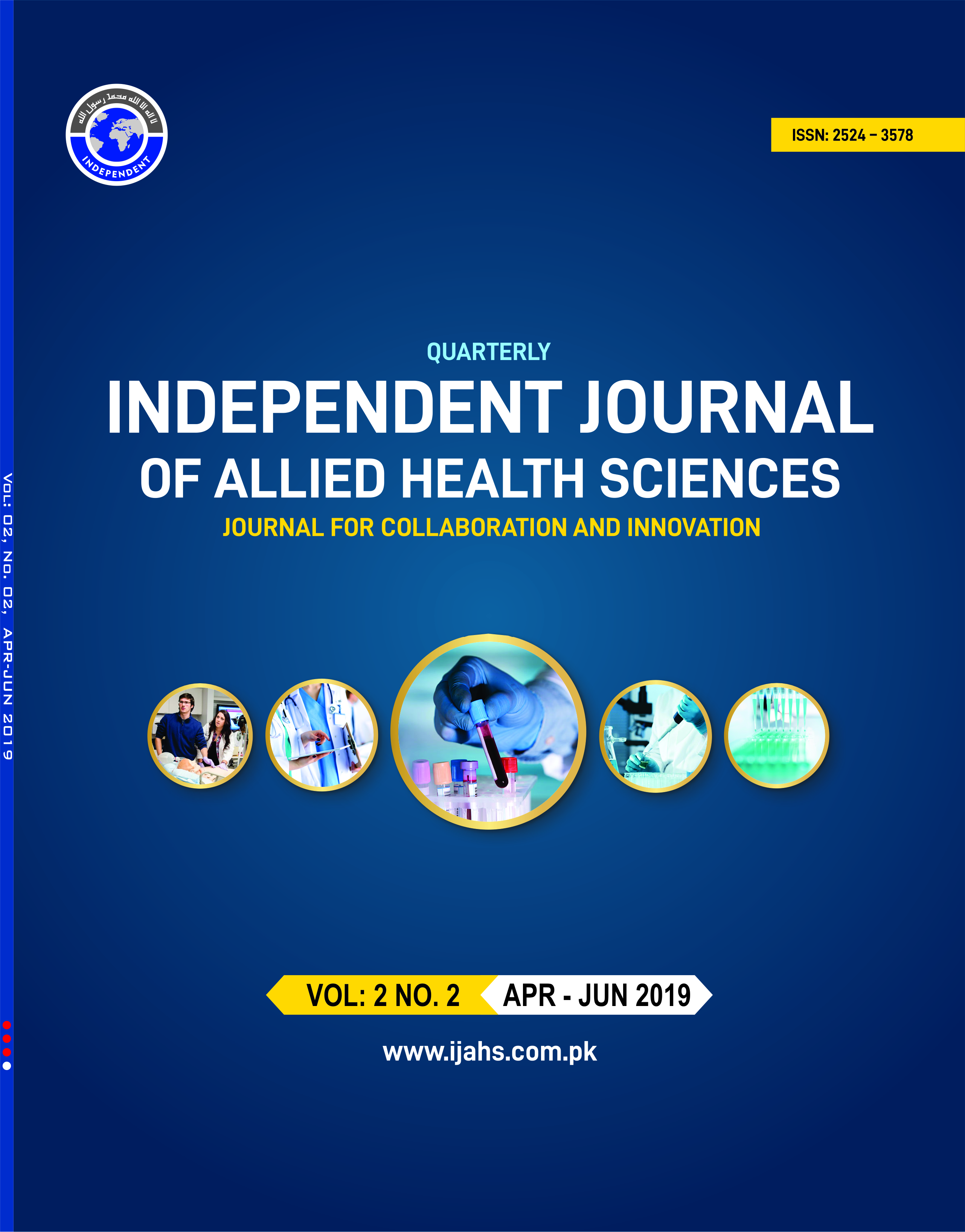 Downloads
License
This work is licensed under a Creative Commons Attribution-NonCommercial 4.0 International License.