PATIENTS' EXPERIENCE ON PROVISION OF HEALTH CARE SERVICES IN CMC HOSPITAL LARKANA, SINDH
Keywords:
Experience, Perception, Health, Management, Administration, Health Services
Abstract
Objective: To determine the patients' experience regarding provision of health care services among admitted patients of Chandka Medical Hospital Larkana. Methodology: A Cross sectional study was conducted in Chandka Medical College Hospital Larkana in duration from August 2017 to December 2017 among the population of admitted patients of Chandka Medical College Hospital Larkana, A non-probability consecutive sampling technique was applied with sample size of 80. A Close ended Questionnaire was used to measure outcome variable. Data was analyzed on SPSS IBM 21.0 version Results: Respondent rate was 100% and data was tabulated as: Out of 80 samples, 60(75%) responded positively that they were given privacy while discussing their treatment while as only 20(25%) responded No that they were not provided privacy. Overall quality of health care have been received by the patients were 7.5%, while 22.5% responded some good and 70% have received well Conclusion: Experience of the admitted patients is quite remarkable regarding provision of the health care in Chandka Medical College hospital Larkana. Confidence, trust, behavior, care, treatment, counseling, privacy and qualify of food were found satisfied.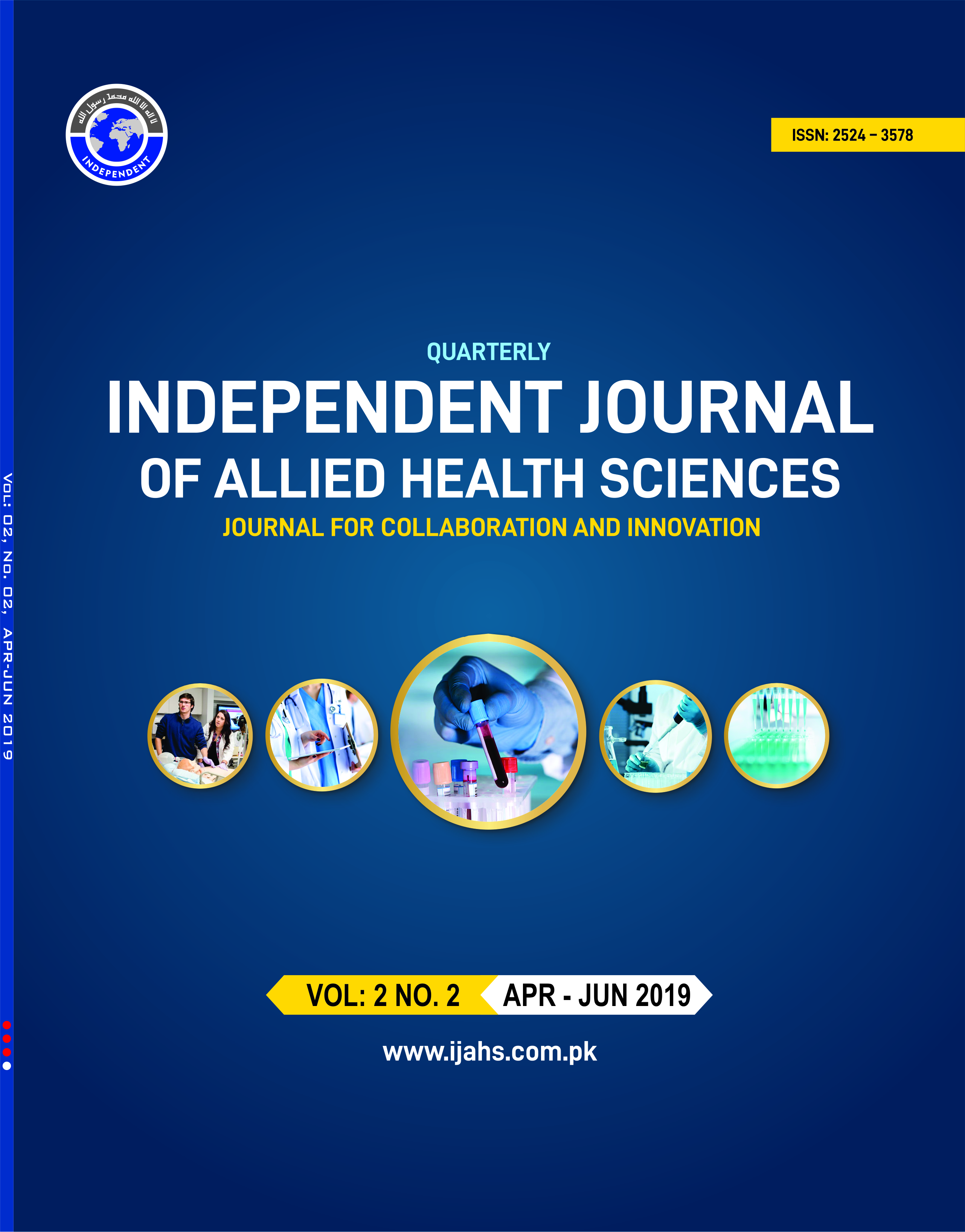 Downloads
License
This work is licensed under a Creative Commons Attribution-NonCommercial 4.0 International License.