ADHESIVE CAPSULITIS PATIENTS SATISFACTION WITH THE PHYSIOTHERAPHY ,AN ANALYSIS IN TERTIARY CARE HOSPITAL,PAKISTAN
Keywords:
Adhesive Capsulitis Frozen shoulder, Patient Satisfaction, Physiotherapy
Abstract
Objective: The purpose of this study was to survey the patient satisfaction of services in physical therapy outdoor in Ghurki hospital, Lahore, Pakistan. Study Design Descriptive Case Study Place and Duration: Department of Physiotherapy and Rehabilitation, Ghurki Trust Teaching st th Hospital, Lahore from 1 Jan 2016 to 30 June 2016 Methodology:100 patients were given a pre formed performa and were asked to fill it in a privacy having different satisfaction levels regarding physiotherapy. Results: Majority of the patients were between 25 to 35 years i-e 55 % while remaining 45% were between 36 to 50 years.34% of the patients having adhesive capsulitis secondary to trauma While 52% of patients having Diabetes while remaining having some other causes.75% of the patients were fully satisfied from physiotherapy due to relief of pain Conclusion: The time the therapist spent with the patients and the behavior of the therapists as well as the quality of care and services provided by the therapist are important for patient satisfaction.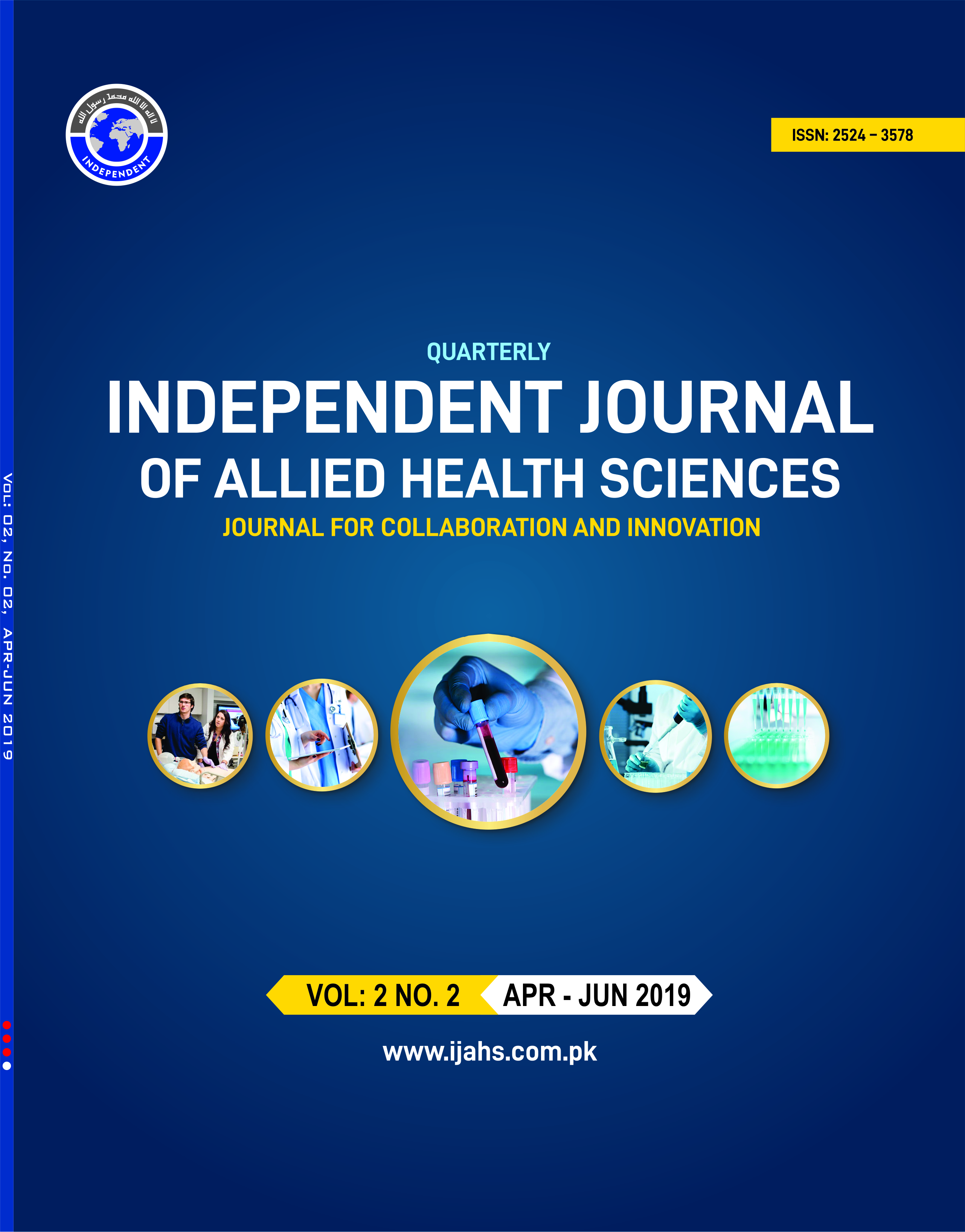 Downloads
License
This work is licensed under a Creative Commons Attribution-NonCommercial 4.0 International License.