OCCUPATIONAL STRESS AND ITS EFFECTS ON PERFORMANCE OF NURSES IN TERTIARY CARE ALLIED HOSPITAL FAISALABAD
Keywords:
Nurses, stress, Allied hospital, occupational stress, Pakistan
Abstract
Background: Stress is physiological and mental reaction towards any events. There is evidence from previous researches that nurses are found in disorders related to health and duties' failures due to the considerable job stress. Some quantitative researches have been made to evaluate the job stress of nurses but there is lack of studies done on life experiences of nurses. Objective of the study: To identify the nurses' level of occupational stress and its impact on the performance of nurses in hospitals. Methodology: Descriptive cross-sectional study was conducted at emergency department of Allied hospital. The study was carried out on 103 nurses registered by Pakistan Nursing Council. Semi structured occupational stress questionnaire was used to obtain the data. Data processed and analyzed in SPSS. Results: The result of the study on Depression Anxiety Stress Scale(DASS)shows the different levels of stress, as there was 66.1% severe stress, 27.1% moderate and 6.8% of the respondents were found under mild stress. This research found that stress levels affect the social accountabilities and expertise of nurses negatively. Conclusion: The level of stress in nurses is very high. Execution of proper administration and fundamental changes in benefit condition climate can reduce the level of stress in nurses. Nurses can enhance their emotional well ness and can maintain their stress level by utilizing these outcomes and this could guarantee the quality patient care.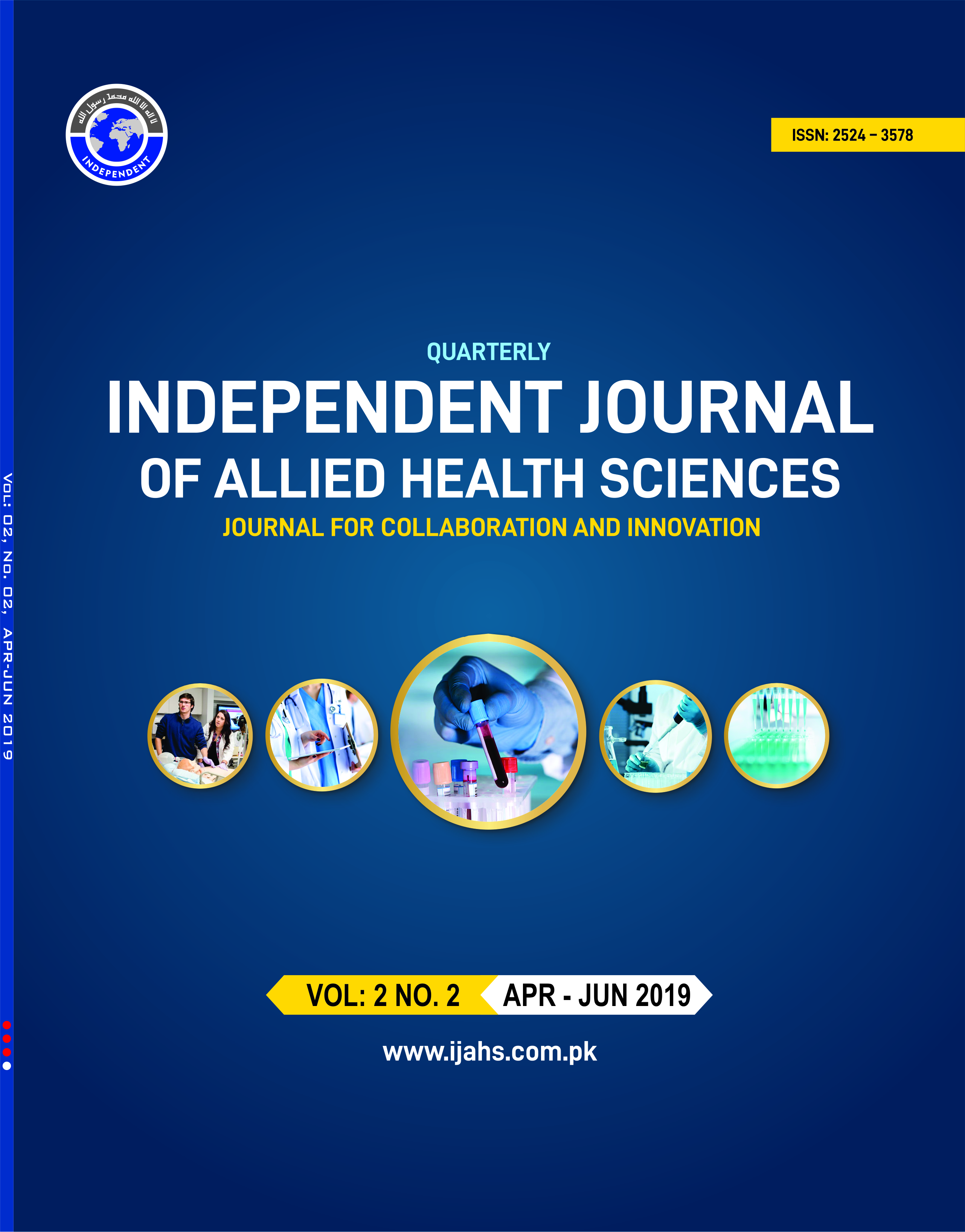 Downloads
License
This work is licensed under a Creative Commons Attribution-NonCommercial 4.0 International License.