STUDY OF PSYCHOLOGICAL STRESS, ANXIETY AND DEPRESSION AMONG FEMALE STUDENTS OF GC WOMEN UNIVERSITY FAISALABAD PAKISTAN (GCWUF)
Keywords:
Stress, Anxiety, Depression, Female
Abstract
Background: To identify the risk factors of stress, anxiety and depression among university female students in Faisalabad. Objective: To determine the prevalence of stress, anxiety and depression, among undergraduate female students in Govt college women university Faisalabad (GCWUF). Study design: Descriptive cross-sectional. Setting: Women university Faisalabad. Period: Dec 2017 to Feb 2018. Material and Method: The study was carried out on 125 students. Semi-structured stress, Anxiety and depression questionnaire was used to obtain the data. Data processed and analyzed in SPSS. Results: The result of the study on, Depression Anxiety Stress Scale (DASS) shows the different levels of stress, (49.6% mild, 33.6% moderate and 10.2% severe), Anxiety (49.7% mild, 37.5% moderate and 7.7% severe) and depression (59.7%mild, 26.3% moderate and 8.3% severe) levels. The level of stress, anxiety and depression were positively associated with the demographic variables, academic and personal factors. Conclusion: As the results showed, sociodemographic, academic and personal factors are significantly associated with stress, anxiety and depression. Adolescents can be prevented from getting into psychological disability, morbidity and mortality by devising strategies for student's mental health and addressing the identified risk factors.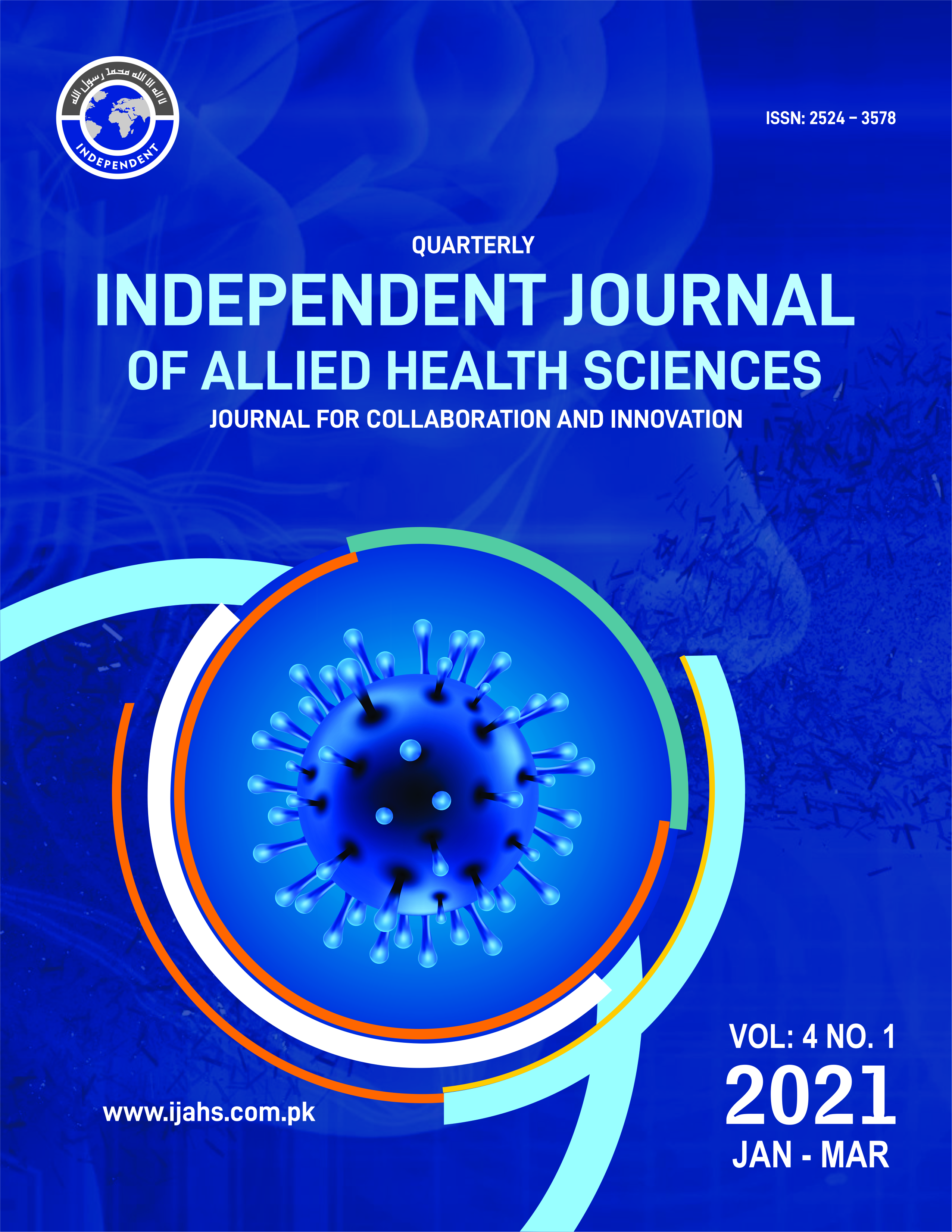 Downloads
License
This work is licensed under a Creative Commons Attribution-NonCommercial 4.0 International License.