ANTIMICROBIAL MULTI DRUG RESISTANCE IN URINARY TRACT INFECTION
Keywords:
UTI, antimicrobial, MDR, culture
Abstract
Objective: To determine the frequency of antimicrobial multi-drug resistance in urinary tract infection. Setting: Medical unit II of Jinnah post Graduate Medical Center, Karachi. Study design: Cross sectional study. Period: Six months. 5th September 2016 to 5th March 2017. Material and Method: This was a prospective, observational, case series study. Patients with diagnosis of urinary tract infection were enrolled. Detailed history, physical examination and biochemical measurements were recorded. Patients were followed to determine for outcome variable i-e antimicrobial Multi drug resistance. Results: Hundred and eight patients fulfilling the inclusion criteria were included in this study. The mean±standard deviation age of study population was 47.92±12.349 years. On analysis of demographics data it was observed. 39(36.1%) were below 40 years of age & 69(63.9%) were of age 40 years and above. 60(55.6%) were males and 48(44.4%) were females.35 (32.4%) patients had DM. 42(38.9%) had Nosocomial infection. 79(73.1%) had duration of disease less than 3days. 64 (59.3%) had hospital stay Less than 5days. On analysis of frequency of outcome variable 29 (26.9%) had MDR. Conclusion: Antimicrobial multi-drug resistance is not uncommon in patients with Urinary tract infection. E.coli was frequently cultured organism and was significantly associated with antimicrobial MDR.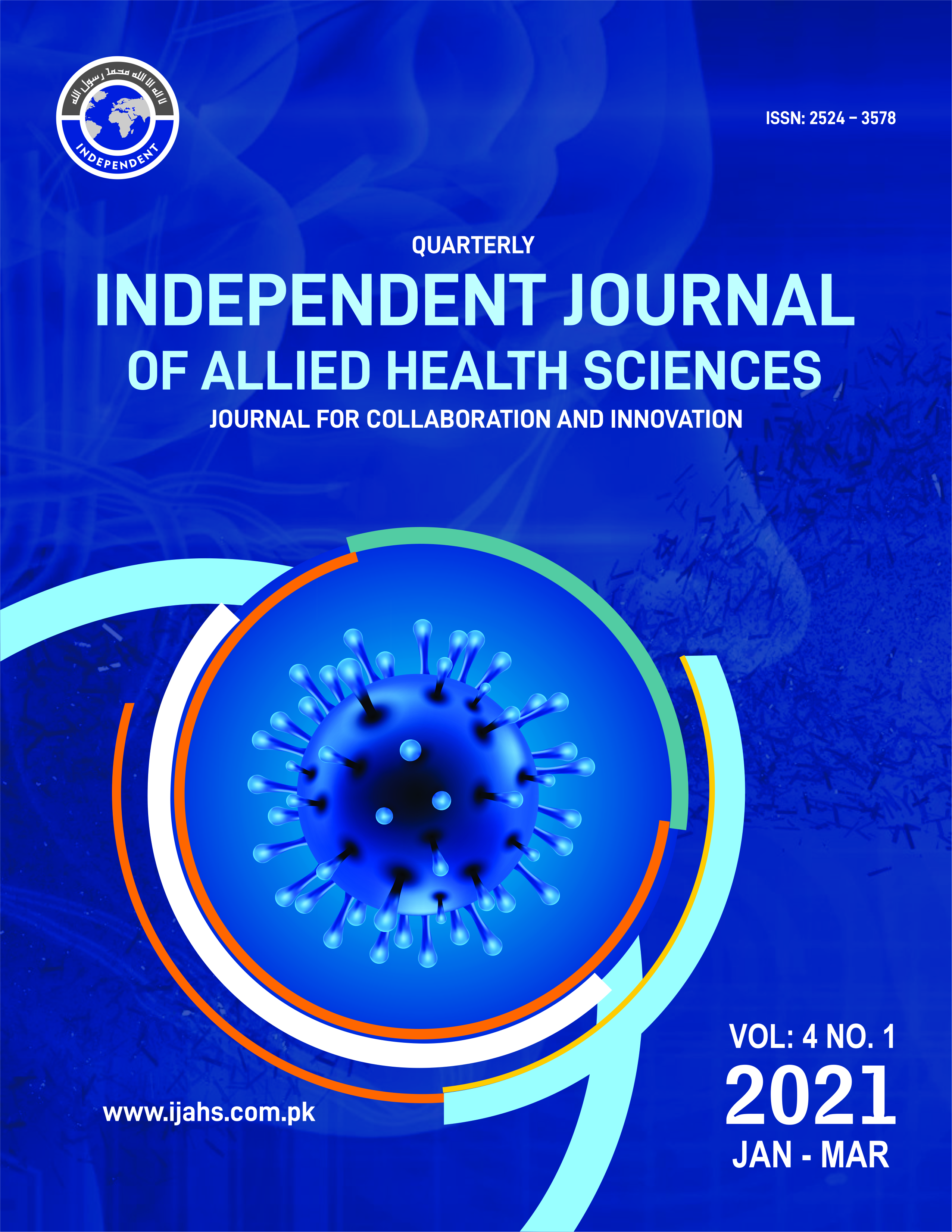 Downloads
License
This work is licensed under a Creative Commons Attribution-NonCommercial 4.0 International License.