THE INCIDENCE OF PARTIAL EDENTULISM IN PATIENTS REPORTING TO ISLAMIC INTERNATIONAL DENTAL COLLEGE, ISLAMABAD
Keywords:
Apple Gate, partial edentulism, Kennedy's Classification, Dentate, Age correlation, Gender correlation, Tooth loss, partial dentures
Abstract
Objective: The purpose of this study was to determine the incidence of various partial edentulism cases among a selected population sample. Study Design: A cross sectional (observational study) Setting: Department of Prosthodontics. Period: 15th Jan 2020 to 15th July 2020. Material and Method: A total of 200 patients of both genders were selected using nonprobability purposive sampling. Demographic data was recorded, and intra-oral examination was done after getting informed consent from patients. Kennedy's Classification was used to determine the category of the modification area, for Kennedy's partially edentulous cases. Partially edentulous patients were categorized with respect to age and gender. Results: Out of 200 patients, majority were males(n= 122; 56.0%).Age group 41 to 50 years had maximum number of partially edentulous patients (males 23; 26.1%, females 33; 29.5%). Class III partially edentulous pattern was higher in frequency of examined cases in both arches (mandibular 83; 41.5%. maxilla 81; 40.5%) whereas least frequent was class IV (mandible16; 8.0, maxillary 24; 12.0%). Conclusion: Kennedy's Class III was the most frequently examined partially edentulous in mandible and maxilla, while class IV are the least. Posterior modifications are more frequent than anterior in both arches. Requirement of Prosthodontic treatment in females is higher than males and it increases with age.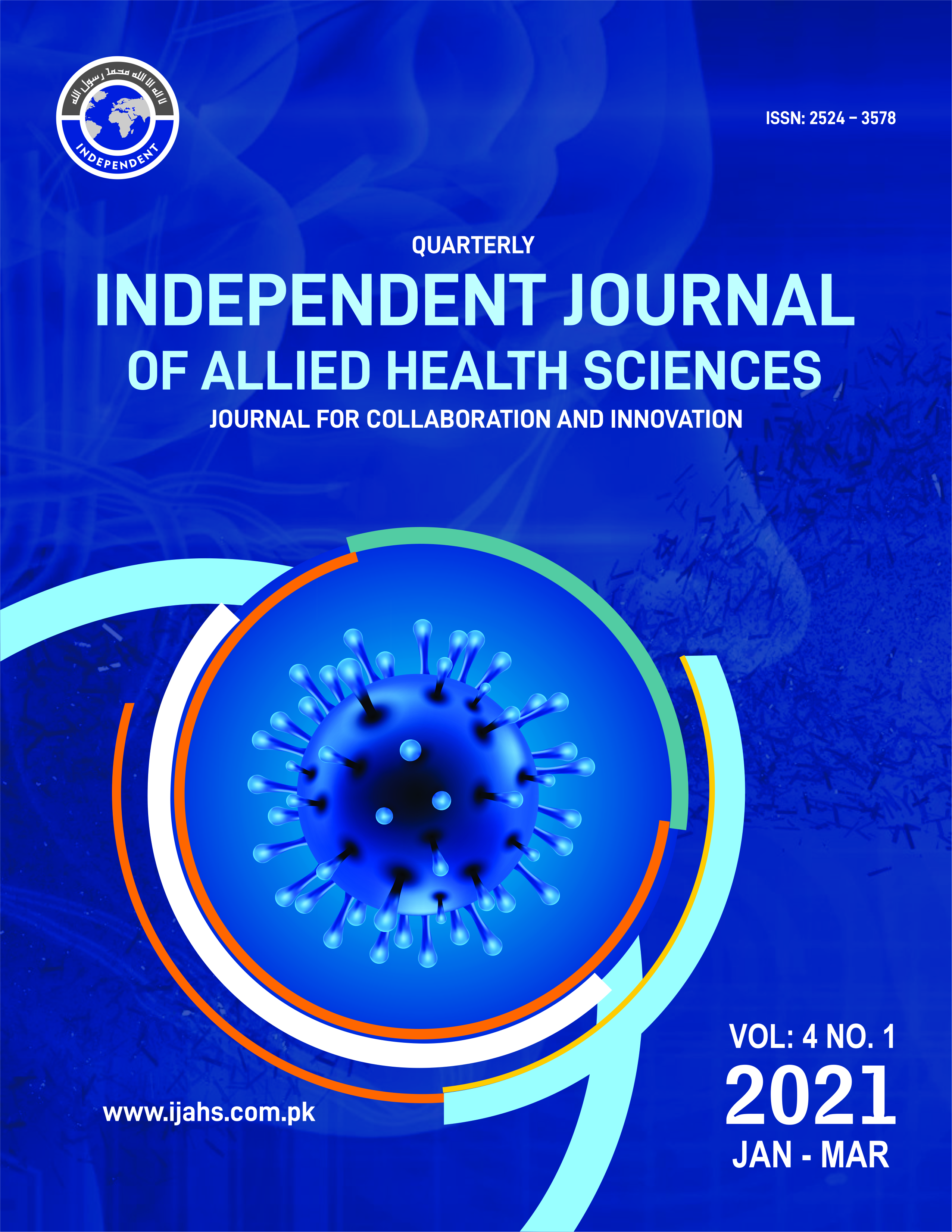 Downloads
License
This work is licensed under a Creative Commons Attribution-NonCommercial 4.0 International License.